invest in tomorrow's skillset
The best way to increase your value on the job market is to obtain business and IT certifications. Inveskills offers low-cost e learning solutions to distinguish yourself through recognised certifications. 
The best way to increase your value on the job market is to obtain recognized certifications that prove that you are an expert in your field. Forbes reports a pay increase of up to 75% when comparing certified versus uncertified professionals. However, certifications, and the training and knowledge required for this can be very costly. That's why Inveskills offers affordable learning solutions to give you the opportunity to stand out from the crowd. 
Inveskills Exams &
COURSES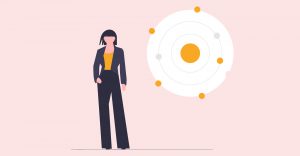 The PESTLE analysis is a technique for analyzing the external environment in terms of political, economic, sociocultural, technical, legal and environmental influences. In this article you will find out how to use it for strategy analysis
Learn how strategy analysis for business analysts is done using PESTLE, Porter's Five forces Model, MOST, a Resource Audit, the Boston Box and SWOT analysis.
A resource audit is a strategy analysis technique that is used to investigate both tangible and intangible resources. The results of a resource audit serve as a starting point for forming strategy, initiating change or developing products and services.
Get in touch with inveskills