How to use a resource audit
How to use a resource audit is part of a blog series
In the strategy analysis for business analysts article, the context of the different strategy analysis techniques is provided. Read it over here!
Another technique to analyze the internal environment of a business, is with the Resource Audit. Strategy that is developed inside the organization, is based on the belief that completeness comes from the ability to develop new and novel products or services from a set of core competencies. However, for this approach to be successful, it is thus necessary to identify which competencies there are in an organization and to highlight any potential weak areas which could affect the deployment of a successful strategy. A resource audit distinguishes five resources: 3 tangible resources and 2 intangible resources.
The three tangible resources are: physical resources, financial resources and human resources. The two intangible resources are know how resources and reputation resources.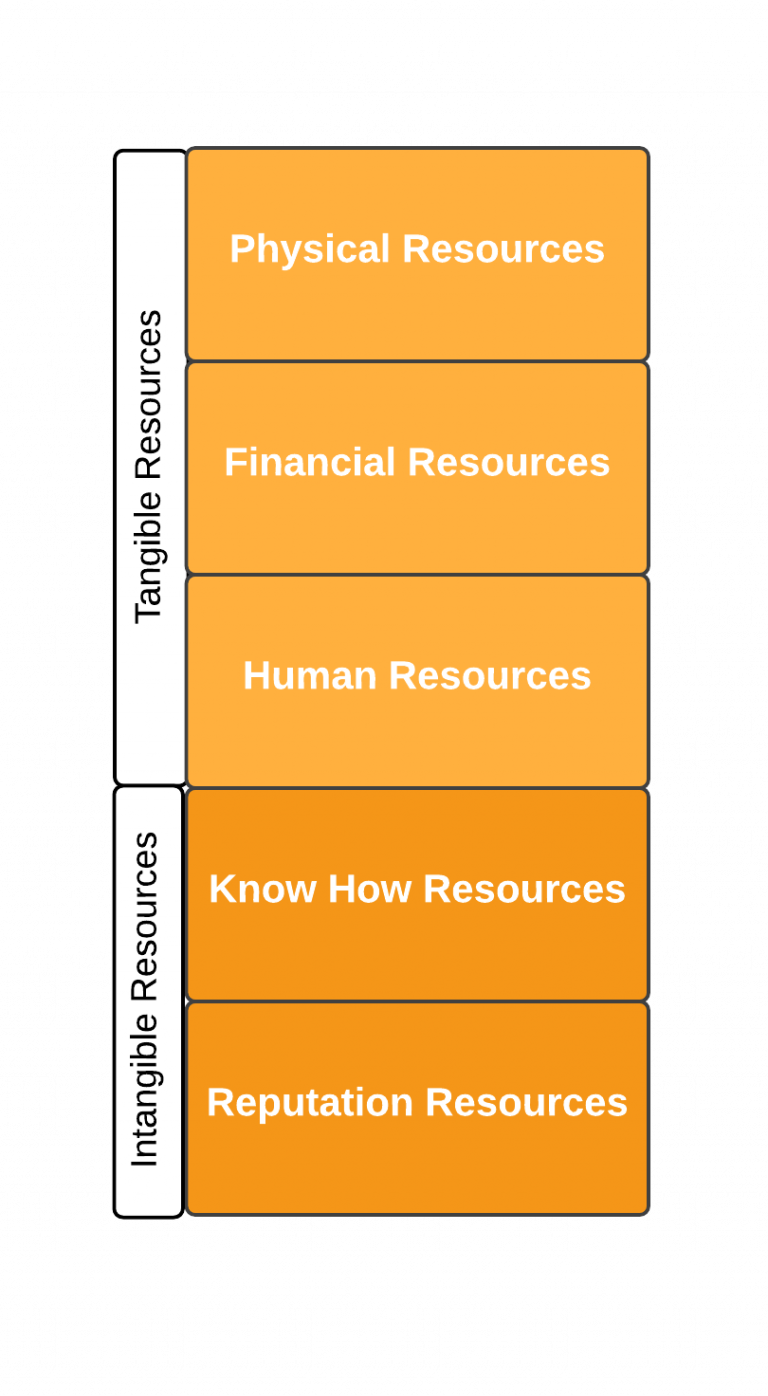 Examples of tangible resources
Are for example assets that an organization owns or has access to, think of things as buildings, plants, equipment and land. These types of infrastructures can be new and cost effective, or old and cost inefficient.
Besides the amount of money a company owns for, for example, research and development, also the financial stability of the organization is incorporated in this resource ass well as for example the interest rate at which a company can loan money from a bank or investors.
The last tangible resource in the resource audit model is human capital. With this resource, all people working for on organization, their knowledge, skills, competencies and commitment are meant.
Examples of intangible resources
With know-how resources, we mean things related to patents, trademarks and other information that is, or is not, available to  the business.
The final resource is reputation, which consists of brand awareness and whether the brand has value in the market place.
How to use a resource audit
By providing insight into both tangible and intangible resources, insight is provided into the current business position: what are the strengths of an organization and what are its potential weaknesses? These serve as a starting point for business changes or product development.
Practice the BCS Foundation Certificate in Business Analysis
Over here you can practice for the BCS exam. A free practice exam is available, and for less then $10,- you buy two full practice exams with 80 questions.